Apple just asked the hard question: Why are we selling this?
Raymond Wong at Mashable on the MacBook Adorable's potato-quality webcam and performance:
At two pounds, the MacBook was impossibly light. Its single USB-C port ushered in the dongle era. The 480p resolution FaceTime camera was frustratingly low res. The fan-less design — quiet as it was — didn't allow for much performance. And, oh my god, typing on the flat-ass "butterfly keyboard" was not fun.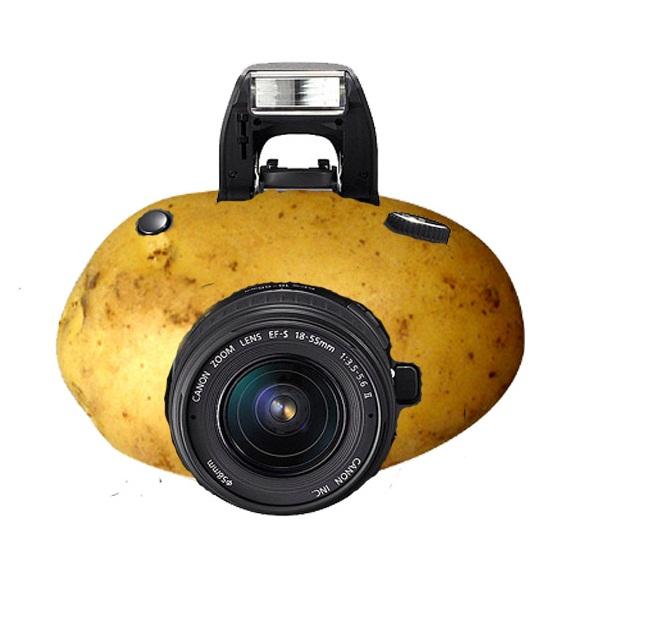 "Did you record this with a potato?"
Well, guess what? The 12-inch MacBook is gone. As of right now apple.com/macbook simply redirects to the Mac homepage, which prominently features the Retina Air. I'm just happy the phrase "MacBook" now refers to a series of products rather than a specific set of notebooks Apple sells (the risk for confusion was very high before).
Furthermore, Apple wants to forget the Touch Bar-less 2017 MacBook Pro "Escape" that was available to purchase for years without an update.
Instead of buying a $1,500 Escape with 8 GB RAM and a 256 GB SSD, for the same price today you can get a 13-inch machine with an ever-so-slightly more reliable Butterfly keyboard, T2 chip, Touch ID, True Tone, and two more CPU cores.
However, a couple caveats come with the new Pro: the base clock (starting at 1.4 GHz) of the new 13-inch MacBook Pro looks lower than the 2017 model (I believe the Escape was clocked at 2.3 GHz), and you're still paying for a Touch Bar you probably don't want.
Or the same fifteen hundred dollars could get you a Touch Bar-less, dual-core MacBook Air with 512 GB of storage space (double the space of its predecessor), T2, Touch ID, True Tone, a fingerprint reader, and physical escape key.
The Pro vs Air dilemma just got very real.
Mitchel Broussard at MacRumors says that "the iMac, iMac Pro, MacBook Pro, Mac mini, and even the soon-to-be-discontinued [2013] Mac Pro" have all gotten storage upgrade price cuts. That reminds me: how do you even get to the Buy page for the trashcan Mac Pro these days? It Beats me! [laughter]
Switching the switch
If Ming-Chi Kuo's latest predictions come to pass, and they usually do, we will see the MacBook Air later this year with scissor keys while Apple's "Pro" notebooks are stuck with less than a millimeter of key travel until the highly anticipated 16-inch comes out in 2020 (see you then!).
With these two stories put together, Apple killing the Pro Escape is very justifiable; by widening the gap between the prices of the Air and Pro base models, their actions today reduce the likelihood that a entry-to-mid-level buyer would end up purchasing a Butterfly keyboard after an Air with a much-improved switch-mechanism rolls around later this year.
Update: I recommend you listen to Connected #251, where Stephen Hackett and Myke Hurley dig into the MacBook news and how it relates to last week's Kuo predictions.
In conclusion, here's one thing that's guaranteed with Apple's new portable Mac lineup: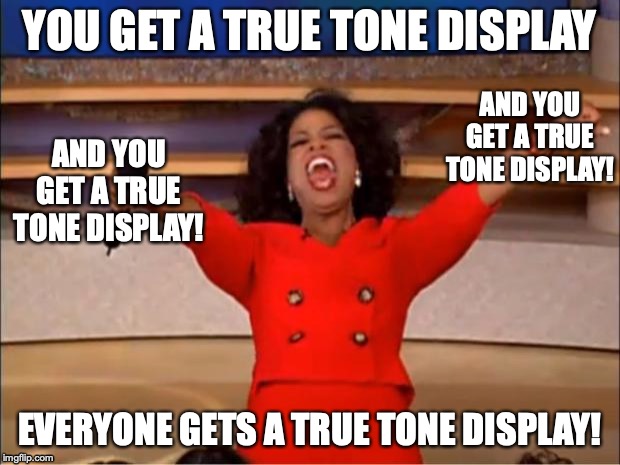 Back to all posts